Students and Parents face multiple challenges while planning their college education.
Some students are aware of their family's financial limit of what they can afford or pursue and choose to relinquish those career options in which their parents have to pay a lot.
Getting an education loan from a bank might not be easy as you think for parents who are not salary employed. Apart from the high interest rate and collaterals required by the bank, they face numerous hurdles to get a loan approval.
During these desperate time to arrange finances to pay the college fees, the Educational Scholarship Scheme (ESS) of Maria Seva Sangha has proven to be a great source of support for students.
Since its inception this scheme has helped over 1174 needy students. During the year 2021-22 a total of Rs. 5.6 lacs was sanctioned to ten students.
Maria Seva Sangha has always firmly believed this scheme helps students raise their self-esteem and further their opportunities for employment and earning, while parents see the aspirations of their children turn into reality.
What do S Abishek, Sandhya Shree, Rubashree, Praveen R and Maria Monisha have in common?
Well they are all pursuing graduate studies in Universities. Abishek is doing his final year BBA in CMR Institute of Management Studies, Sandhya is doing her BCA in St. Anne's Girls Degree College, Rubashree is doing her Ist year B.Sc in Bishop Cotton's Women's College, Praveen is doing his first year B.Com in St.Joseph's College and Maria Monisha is doing her Ist year B.Com in St.Anne's First Grade College for Women.
All these are prestigious Colleges located in Bangalore.
Well, what is so extraordinary about all of them pursuing University education?
Nothing really!
What is extra ordinary though, is that Abishek's father is an auto driver who wouldn't have been able to pay the college fees of Rs.63,000/- p.a,
Sandhya's father a cab driver who couldn't afford the College fees of Rs.47,000/- p.a, Rubashree's father a painter who couldn't afford the college fees of Rs.44,620/- p.a, Praveen's father is a coolie who couldn't afford his college fees of Rs.27,150/- p.a. and Maria Monisha's father is a carpenter who wouldn't have been able to pay her College fees of Rs.39,000/-p.a.
All of them are pursuing University education because of the Loan Scholarship Scheme of the Maria Seva Sangha where the entire fees are paid by the MSS as an interest free loan which is recovered in 10 or 12 easy instalments.
Over the years 1164 needy students have availed of these loan scholarships to pursue higher studies. Considering their backgrounds/ financial status this is really a feather in your cap as your donations to the Maria Seva Sangha have made this possible. Please continue the good work!
Donations to this Scheme are eligible for 50% tax exemption under Sec 80G of the Income Tax Act.
Testimonials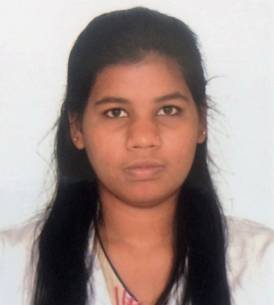 "It was very difficult for me to pay my college fees as my father is an auto driver and my mother a house wife. The interest free loan and convenience of repaying in installments helped me a long way in completing my BPT(Physiotherapy) at RV Institute of Physiotherapy."
Archana Mary Catherine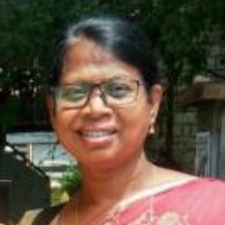 "I am truly grateful to you for helping me during my financial hardship as my husband was laid off due to the pandemic. I whole heartedly express my sincere thanks for the loan amount of RS 60,000 which was needed for my daughters B.Com admission at St. Joseph's College."
Lily Tony
To keep the Educational Scholarship going and reaching out to needy students we require your support and financial contributions.
Donations to this Scheme are eligible for 50% tax exemption under Sec 80G of the IT Act.